Fast-Pac
Atmospheric Steam Applications
"Job-engineered" to ensure highly efficient steam release into the air stream. Designed to your specific application to achieve the shortest possible dissipation distances in the industry to meet the most demanding applications.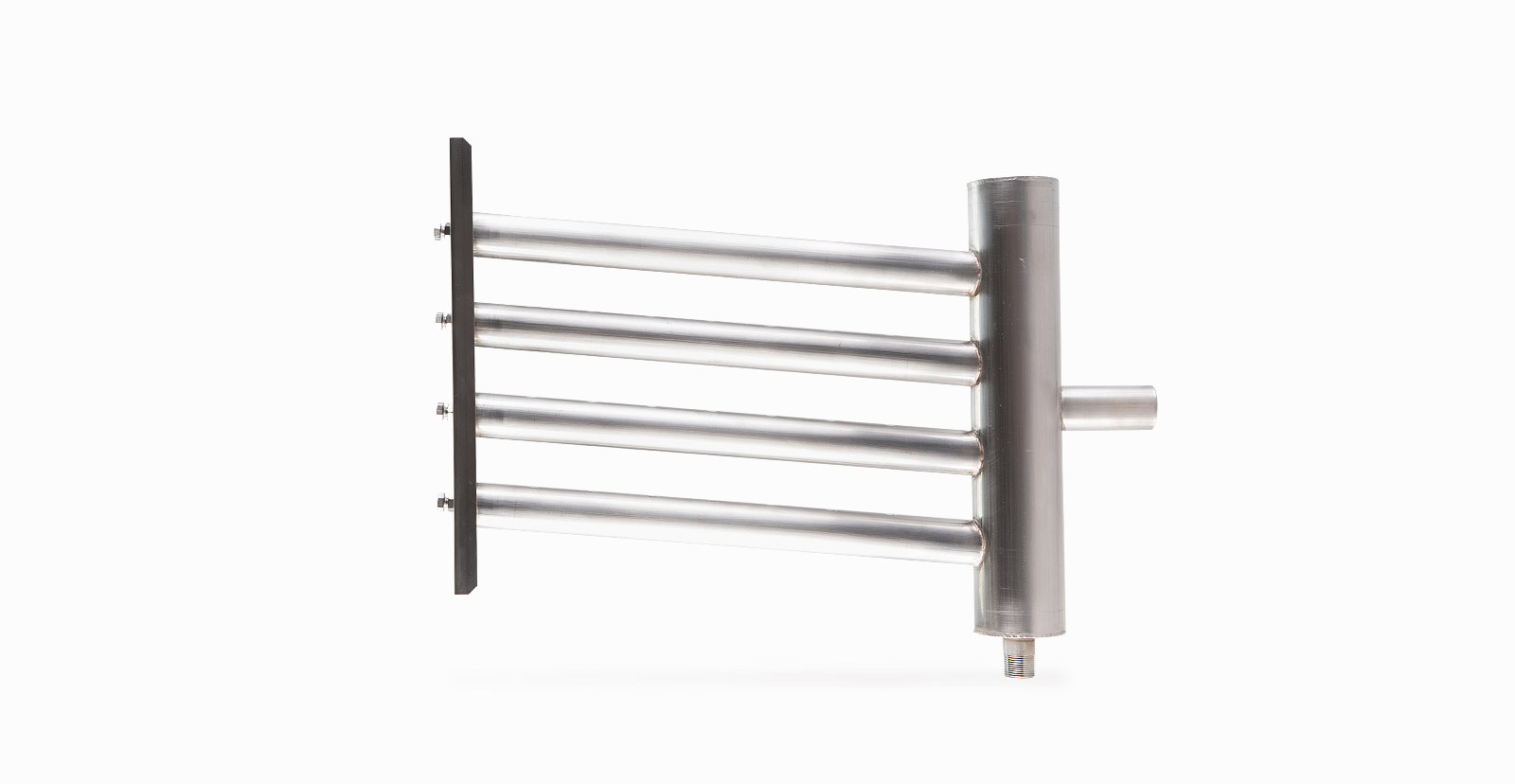 Insty-Pac Closeup
Design
The Fast-Pac is designed for use with atmospheric steam generators. The tube assembly has punched orifices and is maintenance-free. The header/separator is designed to remove condensate before it enters the tubes. The tubes are factory-welded and pitched back to the header to allow gravity to remove the condensate.
Construction & Installation
The all-welded design eliminates the use of o-rings and couplings that may cause leakage and require maintenance. For large installations, the tubes and header may be shipped loose for field assembly.