GX Series
Patent No. 6,705,535
Looking for an alternative to electrically generated steam humidification? Concerned about rising electricity costs? If so, PURE's "GX" Series Gas Fired Humidifiers are exactly what you're looking for.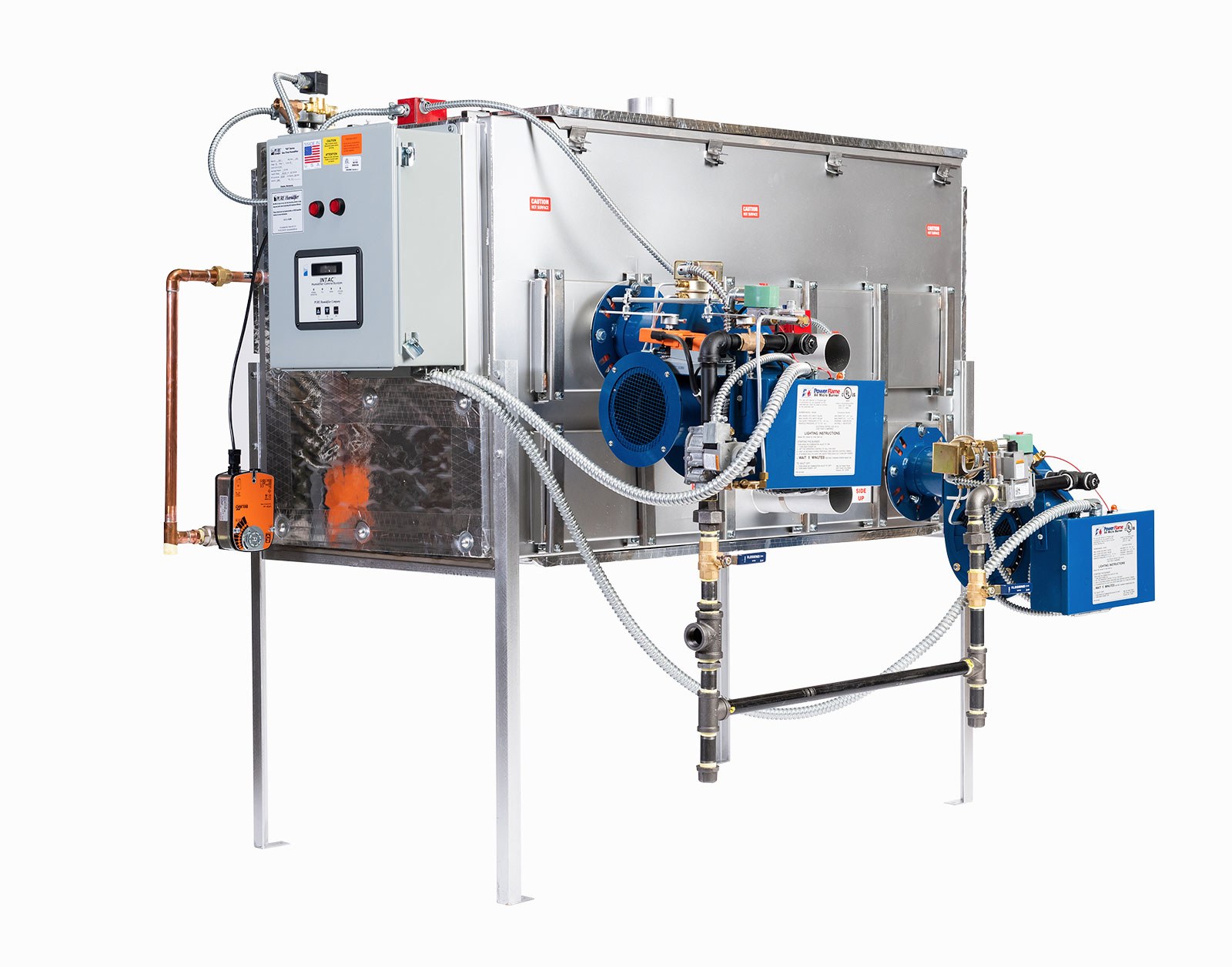 Ease of Maintenance
The unique side entry heater assembly provides a large clean out access section without disturbing the cover or injection tube system's steam supply piping.
Capacities
Capacity range up to 900 lbs/hr with single units. The humidifier controller allows multiple humidifiers to share a common control signal and operate in a lead/lag configuration to meet larger capacity requirements.
Efficient / Energy Savings
PURE's highly efficient heat exchanger produces combustion efficiencies up to 85%, as well as providing simplified maintenance. Operating costs are significantly lower for natural gas humidifiers than for electric humidifiers almost everywhere you look in the United States and Canada.
Dispersion Methods
Choose from straight injection tubes, Fast-Pac, or the Insty-Pac multiple injection tube assembly for short dissipation applications. Blower Packs for area dispersion are also available.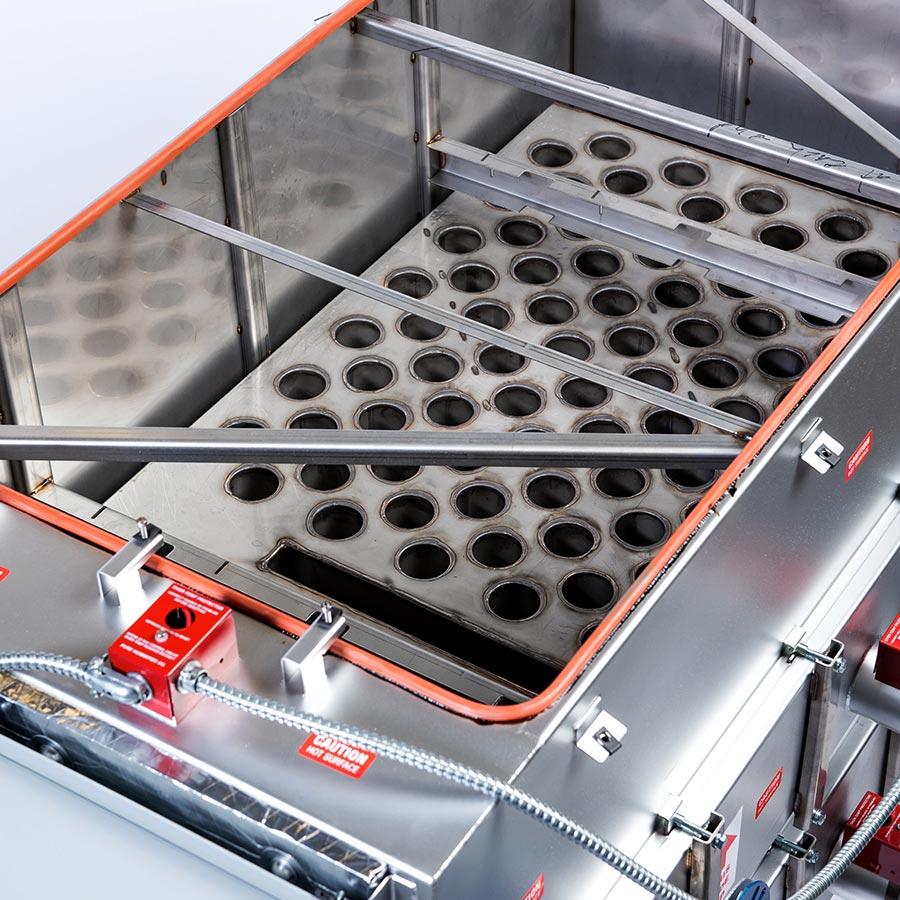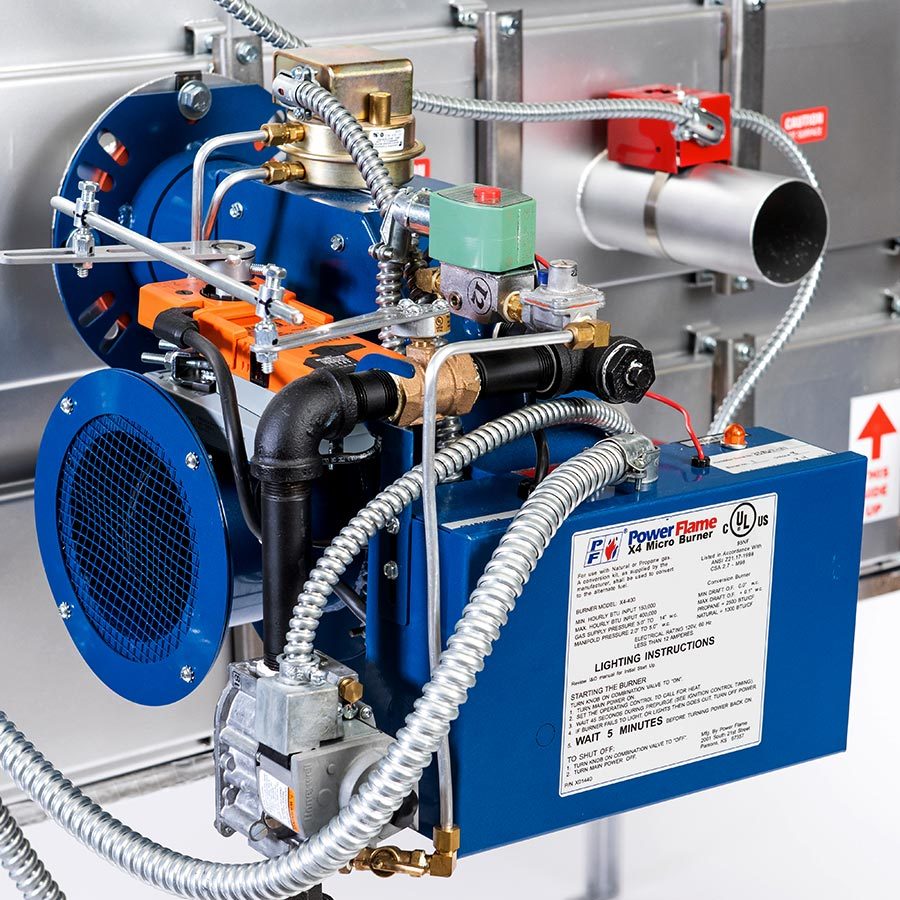 GX
The "GX" Series Gas Fired Humidifier works with standard water and uses a Tri-Probe assembly to maintain water level. The power burners can be used with either natural or propane gas.

304L stainless steel construction
Tri-Probe water level controller
Adjustable surface water flusher & automatic drain system
Motorized drain valve with brass body
Seasonal End of Use Drain system
INTAC® Microprocessor
GXDDR
The "GXDDR" model is for use with Deionized, Demineralized, or Reverse Osmosis water. It utilizes a stainless steel float-operated fill valve to maintain the water level, and a stainless steel float-operated low water cutoff switch. The power burners can be used with either natural or propane gas.
304L stainless steel construction
Stainless steel float-operated fill valve
Stainless steel overflow stand pipe
Stainless steel manual ball valve drain
INTAC® Microprocessor