Insty-Pac Series
Live Steam – Patent No. 6,065,740
"Job-engineered" to assure highly efficient steam release into the air stream. Designed to your specific application to achieve the shortest possible dissipation distances in the industry to meet the most demanding applications. In addition, our standard Insty-Pac provides more efficiency than other insulated grids due to its tube-within-a-tube design.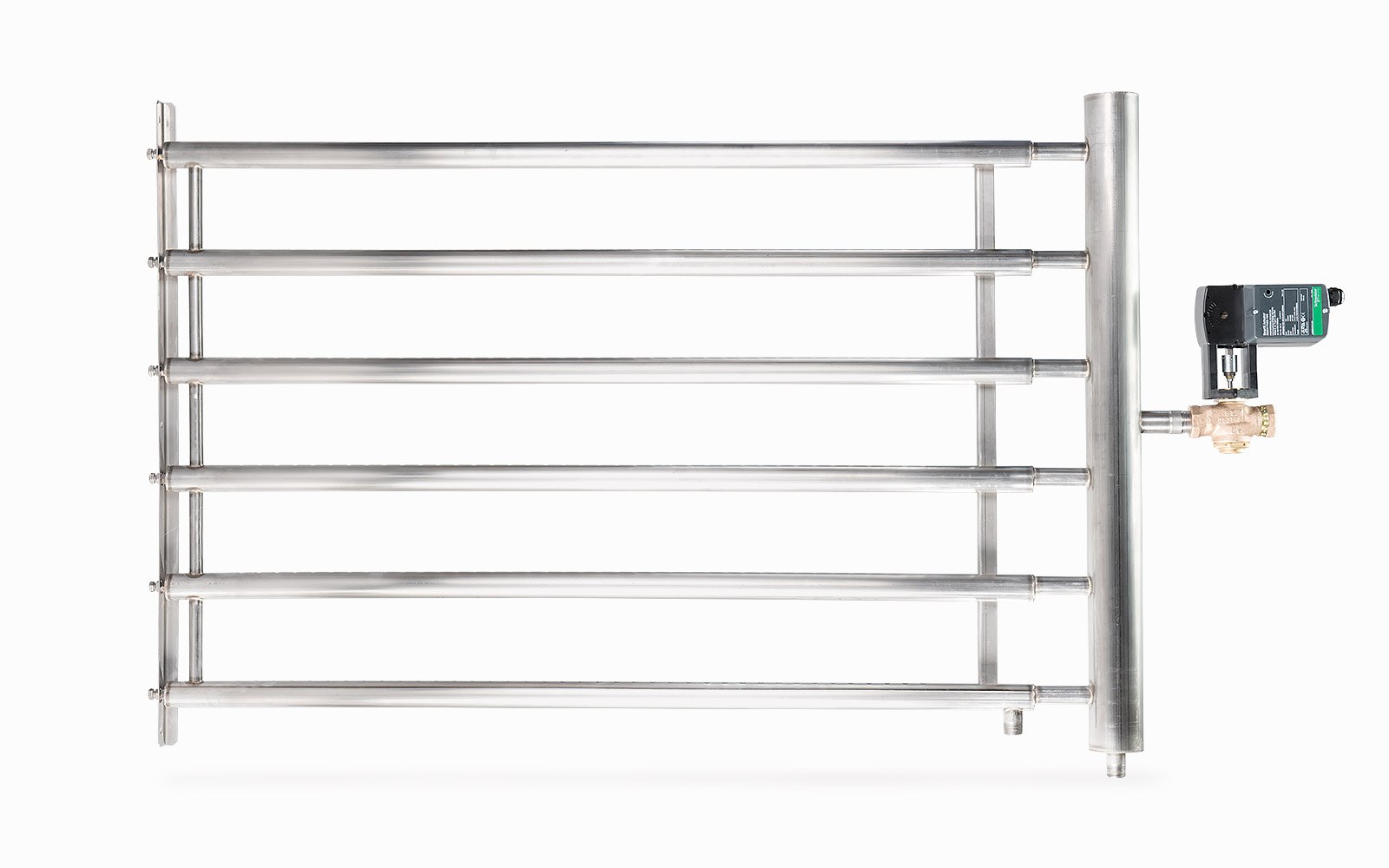 Insty-Pac Closeup
Operation & Capacities
Used with live boiler steam with a capacity range up to 2,900 lbs/hr with single units.
Design
The Insty-Pac is designed with punched orifices and is maintenance-free. The header/separator is designed to remove condensate before it enters the tubes. The tube-within-a-tube design means the desired steam jacket is only hot during a call for humidity, eliminating additional unwanted heat gain when no humidification is required.
Construction
The all-welded design eliminates the use of o-rings and couplings that may cause leakage and require maintenance.
Installation
The Insty-Pac tube assembly ships factory-assembled for fast and easy installation into ducts or air handlers.