INTAC® Microprocessor
The INTAC® PLC programmable logic controller offers complete control of your humidification system. It comes mounted and pre-wired to the humidifier control panel door. All humidifier electrical, ground, and control terminal connections are enclosed in an ETL listed NEMA 12 enclosure.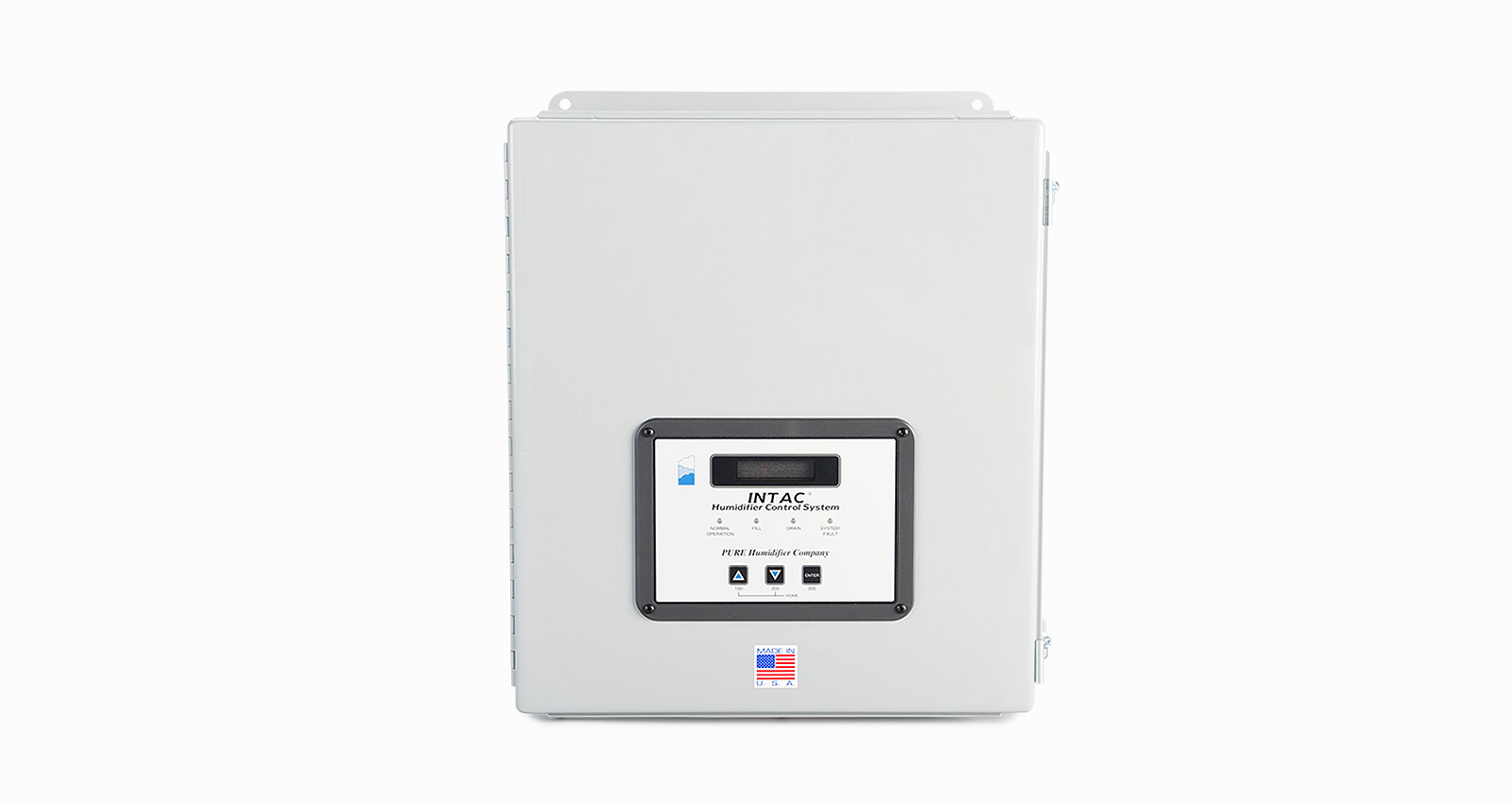 Intac Closeup
Design
It features a color touchscreen display with intuitive navigation and real-time clock.
Versatility
The touchscreen may be relocated thousands of feet away from the control panel, while local HMI inside the panel can still be used for troubleshooting. BACnet IP or MS/TP is built in with improved detail, and BACnet configuation can be done without the use of a laptop.